EMDR-terapi
EMDR står for Eye Movement Desensitization and Reprocessing og er en nyere terapiform, der er blevet udviklet op gennem 1980'erne og løbende forbedres.
Den har god effekt på enkeltstående traumer som fx. biluheld, overgreb og enkeltstående ubehagelige hændelser, der bliver ved med at genere nervesystemet, kroppen og den daglige bevidsthed.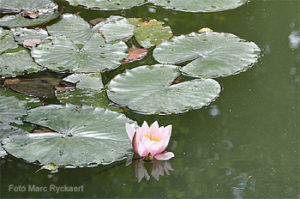 Den har ligeledes en god effekt i forhold til at mindske tendens til voldsomme og ustyrlige affektudbrud (affektregulering) ligesom den er virksom i forhold til ubalancer opstået på grund af gentagne svære livsforhold, der har forårsaget stress, depression eller angst.
Den virker ved at kombinere flere hjerneområder samtidigt og derved få fastlåsninger i nervesystemet, følelseslivet og tankesystemerne til at slippe og give plads for individets egne kreative helende processer.
Terapiformen er simpel og giver ofte relativt hurtige resultater målt i forhold til andre behandlingsmetoder som fx. kognitiv adfærdsterapi.
Der er god evidens for virkningen af EMDR-terapi:
American Psychiatric Association (2004). Practice Guideline for the Treatment of Patients with Acute Stress Disorder and Posttraumatic Stress Disorder. Arlington, VA: American Psychiatric Association Practice Guidelines EMDR given the same status as CBT as an effective treatment for ameliorating symptoms of both acute and chronic PTSD.
American Psychological Association (2017). Clinical Practice Guideline for the Treatment of Posttraumatic Stress Disorder (PTSD) in Adults. EMDR was given a conditional recommendation.
Bleich, A., Kotler, M., Kutz, I., & Shalev, A. (2002). A position paper of the (Israeli) National Council for Mental Health: Guidelines for the assessment and professional intervention with terror victims in the hospital and in the community. Jerusalem, Israel. EMDR is one of only three methods recommended for treatment of terror victims.
California Evidence-Based Clearinghouse for Child Welfare (2010). Trauma Treatment for Children. http://www.cebc4cw.org. EMDR and Trauma-focused CBT are considered "Well-Supported by Research Evidence."
CREST (2003). The management of post traumatic stress disorder in adults. A publication of the Clinical Resource Efficiency Support Team of the Northern Ireland Department of Health, Social Services and Public Safety, Belfast. Of all the psychotherapies, EMDR and CBT were stated to be the treatments of choice.
Department of Veterans Affairs & Department of Defense (2017). VA/DoD Clinical Practice Guideline for the Management of Post-Traumatic Stress. Washington, DC. http://www.oqp.med.va.gov/cpg/PTSD/PTSD_cpg/frameset.htm EMDR was one of three therapies given the highest level of evidence.
Dutch National Steering Committee Guidelines Mental Health Care (2003). Multidisciplinary Guideline Anxiety Disorders. Quality Institute Heath Care CBO/Trimbos Institute. Utrecht, Netherlands. EMDR and CBT are both treatments of choice for PTSD.
INSERM (2004). Psychotherapy: An evaluation of three approaches. French National Institute of Health and Medical Research, Paris, France. Of the different psychotherapies, EMDR and CBT were stated to be the treatments of choice for trauma victims.
International Society for Traumatic Stress Studies (2018) Practice Guidelines http://www.istss.org/treating-trauma/new-istss-prevention-and-treatment-guidelines.aspx.EMDR therapy was given a strong recommendation as an effective and empirically supported treatment for PTSD in children, adolescents and adults
SAMHSA's National Registry of Evidence-based Programs and Practices (2011). http://legacy.nreppadmin.net/ViewIntervention.aspx?id=199. The Substance Abuse and Mental Health Services Administration (SAMHSA) is an agency of the US Department of Health and Human Services (HHS). This national registry (NREPP) cites EMDR as evidence-based practice for treatment of PTSD, anxiety and depression symptoms. Their review of the evidence also indicated that EMDR leads to an improvement in mental health functioning.
Sjöblom, P.O., Andréewitch, S. Bejerot, S., Mörtberg, E., Brinck, U., Ruck, C., & Körlin, D. (2003). Regional treatment recommendation for anxiety disorders. Stockholm: Medical Program Committee/Stockholm City Council, Sweden. Of all psychotherapies CBT and EMDR are recommended as treatments of choice for PTSD.
Therapy Advisor (2004-11): http://www.therapyadvisor.com An NIMH sponsored website listing empirically supported methods for a variety of disorders. EMDR is one of three treatments listed for PTSD.
United Kingdom Department of Health (2001). Treatment choice in psychological therapies and counselling evidence based clinical practice guideline. London, England. Best evidence of efficacy was reported for EMDR, exposure, and stress inoculation
World Health Organization (2013). Guidelines for the management of conditions specifically related to stress. Geneva, Switzerland: Author. Trauma-focused CBT and EMDR are the only psychotherapies recommended for children, adolescents and adults with PTSD. "Like CBT with a trauma focus, EMDR aims to reduce subjective distress and strengthen adaptive cognitions related to the traumatic event. Unlike CBT with a trauma focus, EMDR does not involve (a) detailed descriptions of the event, (b) direct challenging of beliefs, (c) extended exposure, or (d) homework." (p. 1)
Link til EMDR Danmark